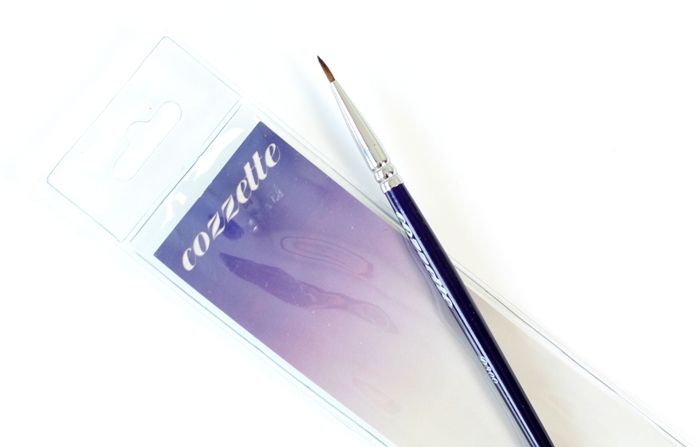 I ordered the Cozzette Stylist Eyeliner D300 brush to replace my previous most used liner brush, the Louise Young LY24. As much as I love the LY24's they don't last overly long since the natural hair doesn't hold up quite like synthetic. I also wanted to try something that would provide a little more control.
The Cozzette D300 is slim and the bristles are a good length which is the main thing I look for in a liner brush as it gives really nice fluid lines especially with winged liner. The shape is similar to the LY24 as shown above and finer than the MAC 209. Unlike the LY24, the hair is synthetic so it holds it's shape very well and is not as flimsy which gives you more control, making sharp lines easy to create. The synthetic hair is also much easier to clean. I'll also just mention the handle which feels really sturdy - that might sound like an odd thing to point out but it does make a difference!
Overall it's the best liner brush I've tried yet and the £7.99 price tag is fantastic! I bought it from love-makeup.co.uk
Oh and the winner of my Illamasqua Neutral Palette Giveaway is Ana Céline who I've already been in touch with so congrats and hopefully I'll have more giveaways in the future! Thanks for all the suggestions you left in the comments!