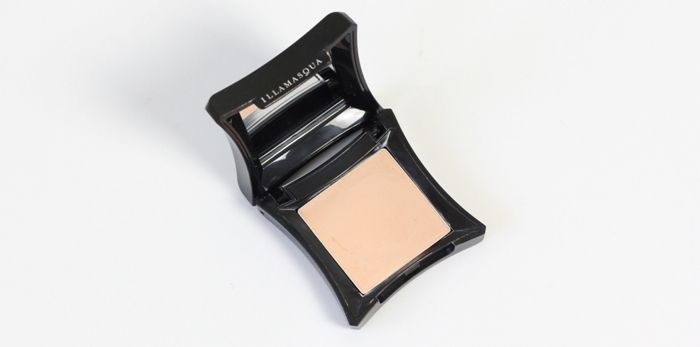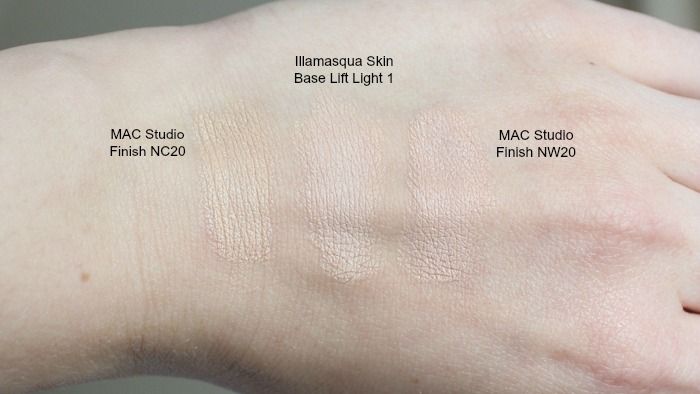 Illamasqua seem to be constantly improving on their products so when they replaced their Under-Eye concealer with the new Skin Base Lift I was really curious to try it out.
I ordered Light 1 which, after their pure white shade, is their lightest shade of the Skin Lift. I was a bit afraid it would be too light as I know how pale their paler foundations run but it's spot on for my skin tone. It has a peachy tone to it which makes it perfect for knocking out the cooler tones of under eye darkness. As you can see from my photo above, in comparison to the MAC Studio Finish's the NC20 is evidently more yellow and the NW20 more pink. The colour of the Skin Base Lift works much better for under my eyes. It just seems to instantly brighten them up.
The texture is fantastic - not dry, easy to apply but not overly creamy. It's very similar to the texture of the MAC Studio Finish's in the Pro Conceal Palettes (the regular ones in the pots are drier). It also gives a great amount of cover without having to use much. I always set my concealer with powder and this stays in place all day on me.
This is a new favourite under-eye concealer and probably one of Illamasqua's best products. The peach tone is the best thing about this as it's so effective for under eye darkness and for brightening. The White Light shade can be mixed in with others to lighten them or to use as a cream highlight. It retails at £16.