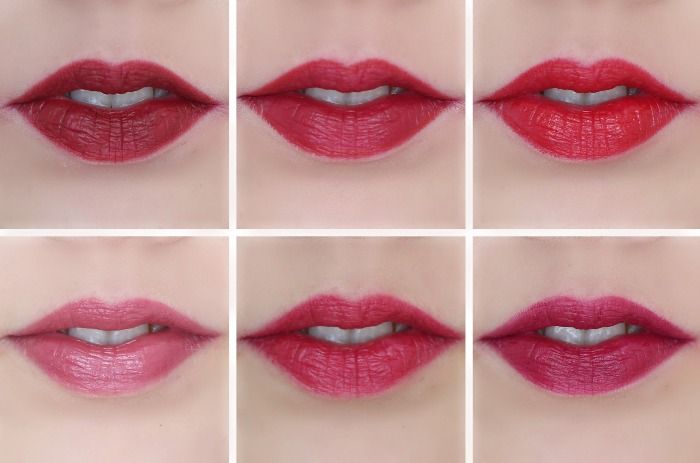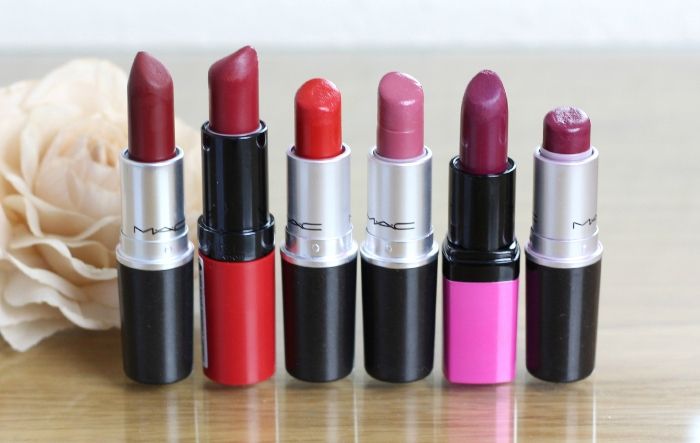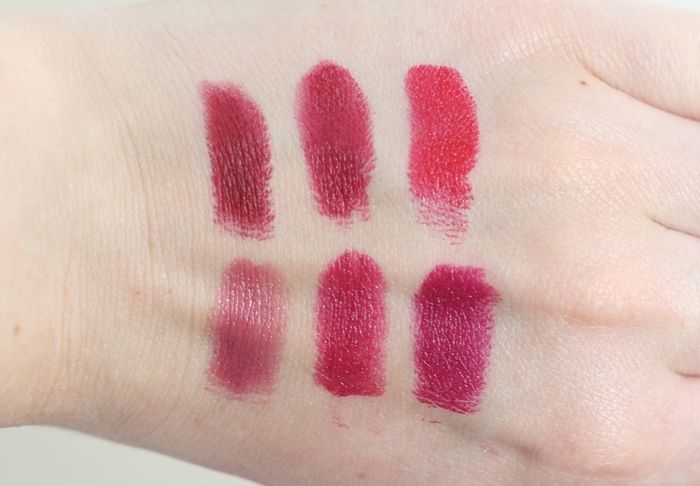 Left to Right:
MAC Diva - A matte red wine. I think everyone should at least try a deep, slightly vampy lipstick for autumn/winter. This one is great for achieving that look; although it's dark it's more chic vampy than scary vampy!
Rimmel Kate Moss Lasting Finish Matte #107 - A matte deep berry red. This is great on brunettes in particular but I still really like it. I actually like to dab it over the top of MAC Red which is the next lipstick I'm about to mention!
MAC 'MAC Red' - A very blue toned red with a satin finish. I've mentioned this one before as being one of my all time favourite lippies. I love the texture of MAC's satin lipsticks. I think a bold red is definitely needed for the festive season and I always feel blue toned reds are more wintery!
MAC Plumful - A cool toned medium pink with a hint of plum in a lustre finish. If bold lips are not for you, Plumful is a more natural alternative to give a slight nod to the plum/berry trend for autumn/winter.
Barry M Ultra Moisturising Lip Paint #156 Vicious Violet - This shade is hard to describe. It's like a rosy/berry pink. It doesn't come out nearly as dark as it looks in the tube! I picked this up on a whim one day because I was sick of wearing my usual reds and fuchsias. I still need quite a bit of colour on my lips though, so this shade was perfect. The texture's not so great but it's cheap and I love the colour!
MAC Rebel - A deep berry with a satin finish. I'm sure everyone is familiar with Rebel by now! I think it's the quintessential autumn colour and again I love the MAC satin texture.
I'd love to know what your favourite lippies are for autumn/winter this year so please do tell me in the comments!