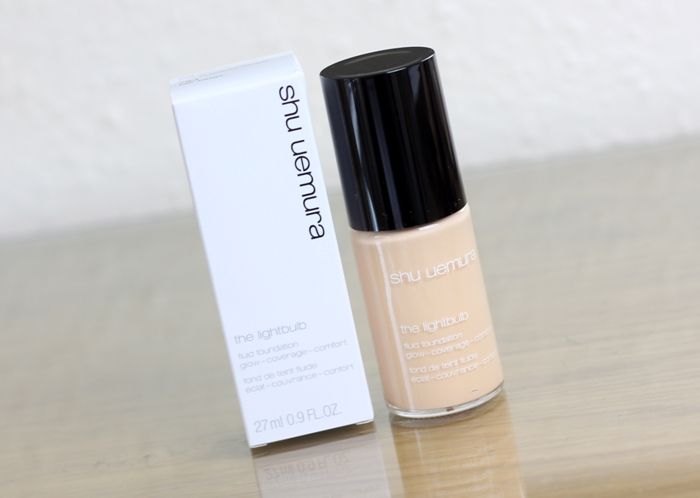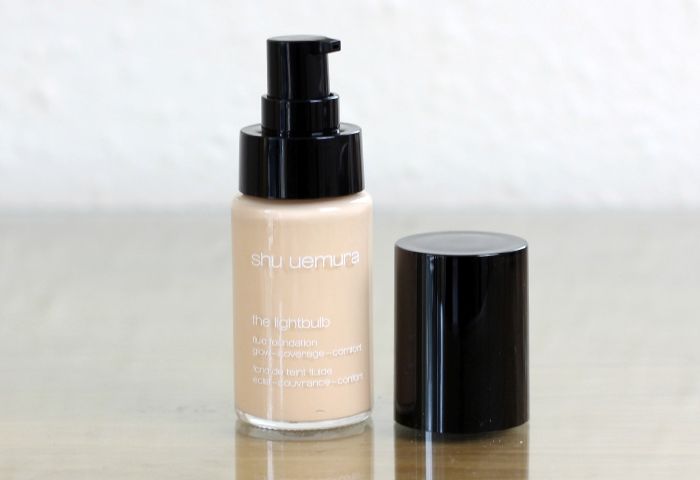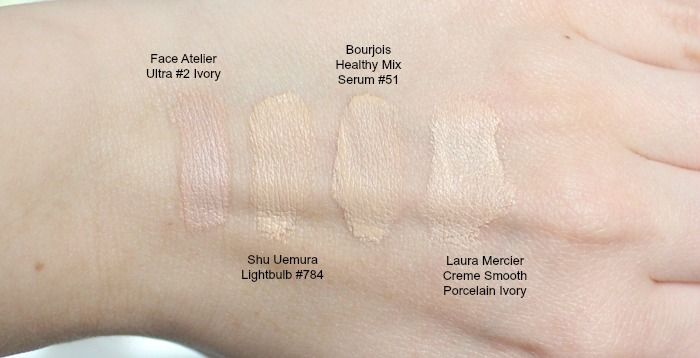 I've always wanted to try a Shu Uemura foundation because I have a huge soft spot for the brand and the quality of their products is always excellent. So when I saw the release of their brand new Lightbulb Foundation I was immediately excited. I have to say the name definitely drew me in but it was the description, 'Glow, Coverage, Comfort', that completely sold me; I literally bought it online that day!
I've been wearing this for a couple of weeks now and I'm completely in love with it. I bought the shade 784 Fair Beige which is a great match. Despite the name 'beige', it's actually more of a yellow tone. I can wear either neutral or yellow tones - I'd wear an NC15 in MAC for reference. It's medium coverage and gives a beautiful healthy glowing finish. The finish is very comparable to my beloved Face Atelier Ultra Foundation which must be why I love it so much! However the Face Atelier is a bit of a heavier texture and provides a little more cover. The texture of the Shu Uemura is not thick or heavy but also not runny and it smooths on so easily. I have a couple of small dry patches on my skin and this doesn't cling whatsoever - you'd never even know they were there. I apply this using my fingers as I do all my foundations but there is a special shaped sponge to go with this foundation. Although you do have to buy the sponge separately.
I can't praise this foundation enough really. I'd recommend it for normal or dry skin. Of course being Shu Uemura the price is steep at £36. I bought it in sterling so I'm unsure of the price in euro. What I find a bit annoying for the price is that it contains 27ml instead of the average 30ml. It's only a few ml but I don't know why they couldn't just fill it to 30! The price will put me off buying it again too quickly so I'll alternate it with a cheaper one but I know I will be back for more at some stage!