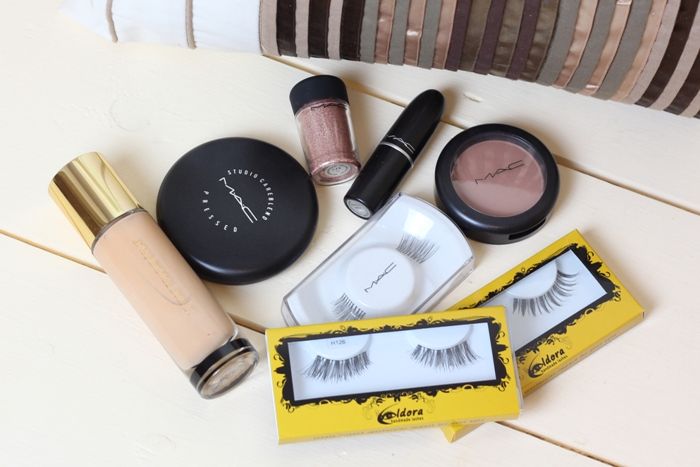 I don't usually post 'hauls' because I never buy too much makeup all at once but here's a few bits and pieces that I picked up over the past month!
YSL Le Teint Touche Eclat B20 - This was actually a Christmas present from my sister. I've wanted to try it for ages now since a lot of people love it. I haven't been using it for too long but so far so good! It's very lightweight and natural with a light-medium coverage.
MAC Studio Careblend Powder Light Plus - I decided to get this as I'm running out of my Dior powder and I wanted something less expensive! I was also curious to see how it differed from the Mineralize Skinfinish Natural since I like that one too. I've only used it a few times so far so I'll have to use it a bit longer before I give you my verdict!
MAC Harmony Blusher (Contour Powder) - A bit of a boring purchase since I use this all the time but it's a fantastic contour powder!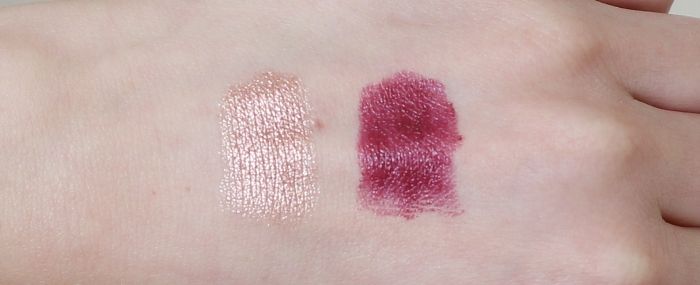 MAC Tan Pigment - I don't own many pigments from MAC mainly because I don't use pigments that much but Tan is such a beautiful colour that I think I will get a good bit of use out of. It's a peachy-champagne and I think it will pair well with lots of different eyeshadows.
MAC Hang-Up Lipstick - I used my empties to 'Back to MAC' for this lipstick. It's like Rebel but deeper and more berry rather than pink. It's a gorgeous shade but it can apply a bit unevenly which is a bit of a bummer.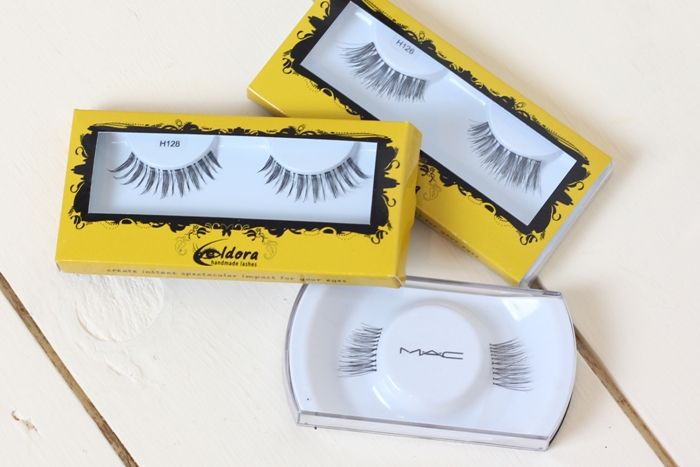 Eldora H126 Lashes - I've been loving Eldora lashes since discovering the brand last year. The H126's are three-quarter lashes which I love as they still give the effect of a full lash but are more comfortable to wear.
Eldora H128 Lashes - These are another favourite from Eldora. They're similar to the MAC #7's. I really like to cut these ones into half lashes too for wearing just on the outer corners.
MAC #20 Lashes - These are half lashes which are so easy and comfy to wear and really help elongate the eyes.
So that's it for my few little purchases! Let me know if you've tried any of these!