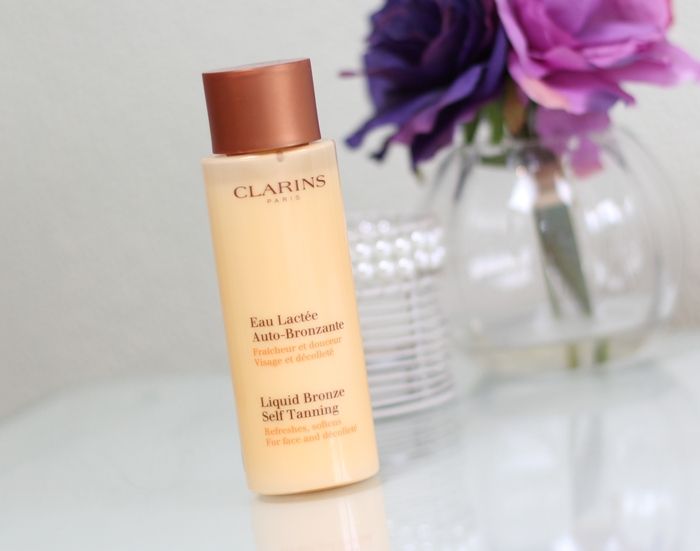 I've been fake tanning every now and again over winter to warm my skin up a bit and the Clarins Liquid Bronze* has been my favourite tan to use on my face. I saw this probably a couple of years ago now on
Tanya Burr's Youtube
as one of her favourite tanning products and always wanted to try it out since then as I think she always has a gorgeous looking tan.
I apply it at night using a piece of cotton wool and it leaves a very light natural colour which I like as I never go for a dark tan and it's not a bit orangey. It just leaves you looking very healthy - like you've been outside on a sunny day! It applies very evenly - no accumulation in areas like around the mouth and I don't even notice it wearing off so it must wear off evenly too! It does fade quickly though but that's expected since I use cleanser on my face everyday. I'd say you'd need to apply it several times a week if you want to keep the colour up.
There's no nasty smell at all and it doesn't dry out my skin so overall it's a winner! Definitely check it out if you're into fake tanning especially if you like just a subtle bit of colour. It retails at €26.